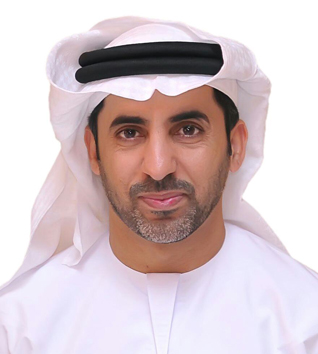 Our wise leadership puts high priority on developing the private sector, considering it to be one of the major drivers in building a stable and diversified economy. In realising this vision, there are real challenges which require concerted efforts between the public and private sectors. The Abu Dhabi Council for Economic Development (ADCED) continues to serve as the platform that links both sectors. Since its inception, ADCED has been actively performing various roles such as organising meetings and seminars to seek the opinion of leading players in the private sector, and get their recommendations which are then raised with the relevant authorities and decision makers for appropriate action.
These activities have been proven effective in addressing the challenges facing the private sector in Abu Dhabi.
Rapid developments in recent years have signified the importance of ensuring a stable economy and Abu Dhabi has successfully maintained a steady growth despite global economic changes. The Emirate has been blessed with abundant natural resources and this has translated into a vibrant economy. However, to ensure sustainability and prosperity, we continue to diversify our sources of growth based on a sustainable knowledge-based economy while focusing on various industrial activities, as guided by the vision and directives of our leaders.
ADCED continues to strengthen its role in increasing economic growth in Abu Dhabi. We are determined to keep pace with the latest global developments and achieve more success for our country. In this light, we renew our commitment to continue supporting the Abu Dhabi Government in its relentless efforts and perseverance to attain the goals set by our leaders. We seek to be guided by the words of His Highness Sheikh Khalifa bin Zayed Al Nahyan, President of the UAE, who said: "The human being is the true wealth of this country, before and after oil. The interest of the country is the goal that we are all working to achieve day and night."
Dagher Al Marar
Acting Director General of ADCED