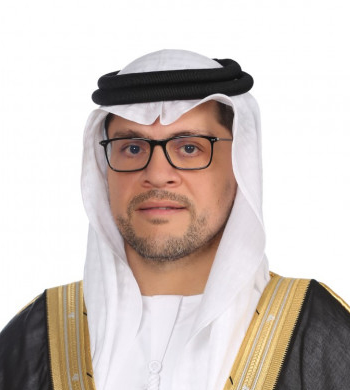 The economic advancement of the Emirate of Abu Dhabi remains of paramount importance to the UAE's visionary leadership, which has prioritised economic diversification towards a more competitive, transparent and collaborative business ecosystem that is on par with the global economy. These ambitious efforts have yielded robust growth, job creation, sustainability and a highly skilled, productive and knowledge-driven workforce, collectively elevating our national prosperity.
Since its inception in 2006, the Abu Dhabi Council for Economic Development (ADCED) has played an instrumental role in driving Abu Dhabi's growth, serving as an advisory pacesetter on three main pillars: Firstly serving as a catalyst for greater collaboration, innovation and knowledge exchange between the public and private sectors; secondly formulating studies, reports and economic regulations; and thirdly recommending economic policies that boost competitiveness across the economy of Abu Dhabi, thus solidifying its status as a globally-attractive investment-friendly and business-friendly economic powerhouse.
Given the immense importance of such economic policies, the importance of having a forward-thinking approach cannot be overstated. Therefore ADCED greatly appreciates the efforts of various partners who help us to anticipate the future, keep our economy at the forefront of global trends and transform our leadership's holistic vision into a reality for our people.
H.E. Mohammed Ali Al Shorafa Al Hammadi
Chairman of Abu Dhabi Council for Economic Development